App Keyword Ranking in your ASO Strategy
2020 saw worldwide app store spend exceed the $100 billion mark for the first time, with over 194 billion downloads across Google Play, the iOS App Store, and third-party Android stores.
This growth in consumer spending – an increase of more than 140% from 2017 – has been matched by the meteoric growth of new apps released daily, making App Store Optimization (ASO) increasingly important.
With this in mind, here are some key factors to consider to improve the visibility of your app and drive downloads.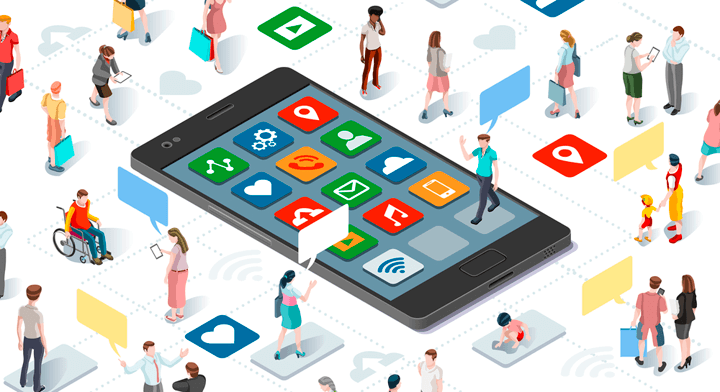 Identify your app keyword ranking opportunities
Several aspects of Search Engine Optimization (SEO) and ASO overlap, and the fundamental need to identify keyword opportunities is one of them.
This can be achieved using standard SEO tools, such as Keyword Planner, to give an indication of search volume and competition for each of your keywords. For app store specific research, Mobile Action gives keywords "search score" and "chance" ratings, pulled from Apple Search Ads data.
Unlike Google Play and Microsoft Store, the iOS App Store gives publishers 100 characters for keywords in a designated section. Utilize the full character count by avoiding plurals of words that you've already included in the singular form, the names of App Store categories, or the word "app".
Understand the different app keyword ranking systems
Each app store uses different ranking signals to determine the visibility of your app, so it's important to optimize accordingly for each store. The key ranking signals for the iOS App Store are the app name, subtitle, and keywords, whilst the description and promotional text are not currently indexed and therefore have no influence on rankings.
Google Play also places weight on the app name, so including at least one keyword is important. In contrast to the App Store, the description is indexed and will influence rankings, so include keywords naturally throughout.
App Keyword Ranking optimization 
Instead of just describing the app as we see it, you should look at using terms and phrases that people are most likely to use to search for an app like yours. So while working on 'Keyword Optimization', you must fill up the descriptive fields of the product page with keywords that have high traffic and relevance to your app. This would not only increase the visibility of your app on best app store optimization  but also drive more organic installs on your app.
App intelligence tools such as Sensor Tower, App Annie, Google Keyword Planner, etc. can be used for the purpose of Keyword optimization. These tools gather keyword ranks, search results, buy app reviews, and such data from app stores, aggregate this data using algorithms and offer metrics like relative traffic or competition score for a keyword, and your app's current rank for it. You can use this data to optimize keywords in your app's metadata.
Encourage positive ratings and reviews for your app keyword ranking.
Ratings and reviews are another key ranking factor, as well as having an influence on your app's conversion rate. Actively encouraging reviews from satisfied users is therefore a great way to boost your app keyword ranking on all app stores.
The timing of this request is also important because it's likely to influence the response. Delaying the pop-up until after a successful exchange, such as placing a booking or completing a mission, will increase the likelihood of a positive android ratings.
Build backlinks to your app
Backlinks are links from external sites to your app listing. One study claims to have proved that web backlinks have a direct impact on Google Play rankings, and whilst this is still debated by some, at the very least they will direct traffic to your app listing.
CONCLUSION:
App strategies are unique for each brand but following these ASO tactics as well as providing a useful app that offers utility to users can help brands achieve their marketing goals. if you'd like to find out more about app store optimization, please get in touch.